If you need information on rentals, CLICK HERE. Need to find our office? Click HERE for a map.

Tools & Calculators: Figure Out Payments, Etc.

SEARCH LISTINGS - AND WE CAN HELP WITH ANY - FROM ALL BROKERS/REALTORS IN LAKE PLACID & SEBRING, ETC.

Why List With All About Realty? »
---
REAL ESTATE MARKET UPDATE: The typical home price in our area is about 45-55% off the irrational highs from several years ago. Better yet, there are SOME homes 55-70% off the highs (typically foreclosures and bank short sales). Taxes are lower and it's easy to get insurance (we're not on the coast!).
Is It Time To Buy? Read This Market Commentary
That said, it really is the time to buy and will be for the foreseeable future. We're buying ourselves.
Buyers need to look at a lot of comparables to get a good idea as to what's out there because prices are still all over the place. Buyers also need to see comparables in comparable locations – very important and something that just wasn't considered by many people during the boom.
Our area is growing nicely and we have people moving in from all over the country. It's a great place to be! See below or click here for more area information.
Email for real estate information
If you'd rather talk, feel free to phone: 863-441-2986 or 863-414-0009 & ask for Melissa or Dan. You can also call toll free at: 877-465-9455.

---
Real estate runs the gamut in Lake Placid, Sebring, Avon Park and the surrounding areas. There are small cottage-type residences and huge multi-million dollar lakefront mansions (and they are beautiful!). Off-water (dry) lots are affordable and plentiful, but location is important, so you should be careful here and do your homework.

Like most places in Florida, prices have really gone up the past few years, but we think there are still a few really great buys out there and our community is growing for a reason - more and more people are discovering the quality of life that we have here, and they want in on it.

So many people come and visit and can't believe how beautiful it is here. The homes are great, the people are great and the hilly countryside is gorgeous (yes, we have some of the few hills in the state). And, with over 80 lakes in the county, we have a LOT of waterfront property.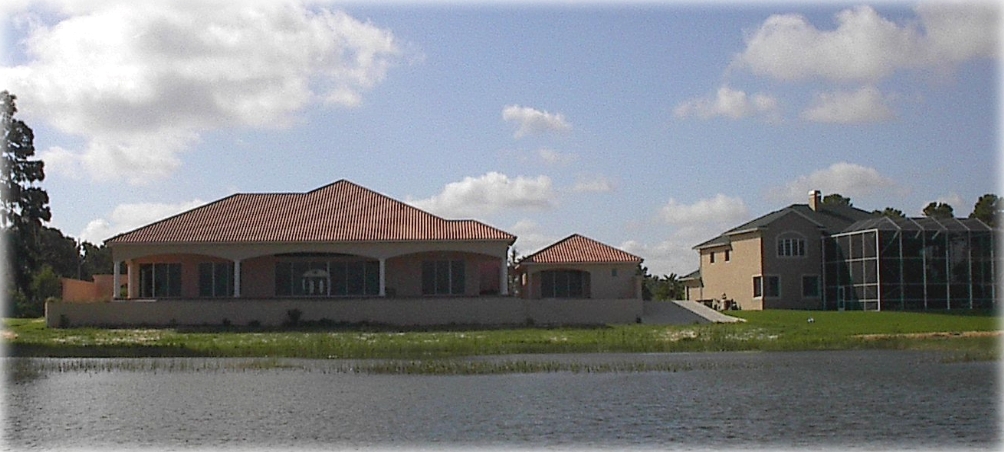 The thing to do is to carefully take your time and look. Dan & Melissa - and any other of our fabulous agents - can email MLS information on ANY home or property for sale in the county and let you look at everything from the comfort of your home before you get serious about buying - then you can come look at properties that match your needs and wishes.
We've helped many, many out-of-town buyers from Florida, and dozens of other states as well - and we make it easy (and we're NOT pushy!).
Melissa & Daniel F. DeBono are both licensed Realtors and a multi-million dollar producer team with a LOT of experience selling waterfront properties, vacant land, residential lots and homes (Melissa sold well over 100 properties herself in 2005 and nearly as many in the slower market of 2006). Both work at All About Realty Of Lake Placid, Inc. located at: 207-2 Main Ave., Lake Placid, FL, 33852
Daniel is also the broker/owner of the company.
Click here for BIOS and more information about Melissa & Dan!
If you're thinking of building, CLICK HERE for more information.
If you want to see about purchasing real estate for your IRA, or 1031 exchanges CLICK HERE
Email for more real estate information - you can also request maps, area magazines and other information pertaining to Lake Placid and Highlands County - we'd be glad to help!
If you'd rather talk, feel free to phone: 863-441-2986 or 863-414-0009 & ask for Melissa or Dan of All About Realty Of Lake Placid, Inc. You can also call toll free at: 877-465-9455.

We've sold hundreds of properties and we have not had a single complaint - that's because we work hard and are ethical! Feel free to check with the State Of Florida Real Estate Commission to check on ANY agent (including us!).