For Rent: Paradise
Ready For Winter/Spring 2018/2019 Season!
Enjoy a gated, lakefront resort. There is a HUGE lakefront pool, new clubhouse, boat ramps, beach, covered shuffleboard courts, exercise room, billiards, library, tennis and pickleball, horse shoes, dinners, entertianment, gatherings and a lot more. Right outside the gate is a nice supermarket.
Sorry, no pets (HOA rules).
This Resident-Owned resort was recently rated in the top 4% across all of North America by Woodall's North America Campground Directory.
The home is completely furnished. HIGH SPEED INTERNET AND ELECTRIC AND ROKU STREAMING TV INCLUDED! Nice, new bedding, nice towels, pots/pans/utensils, etc.
What a great place for true vacation living.
This park model is in excellent condition – it has been used less than 40 nights per year on average. All About Realty Of Lake Placid, Inc. owns it and has kept it for clients, friends, family, etc. We just started to rent it...
Bring your boat, Jetski kayaks, bikes or other toys and have a great time!
$1400 per month for 4-month rental. $1600 per month for 3-month rental. $1700/month for 1 or 2-month rentals.
Includes Electric & Internet and Roku Streaming TV - with LOTS of on demand shows, movies and options! No other fees.
---
Call 863-441-2986 or 863-414-0009
or CLICK HERE TO EMAIL
Camp Florida is located about 4 miles south of Lake Placid. The entrance is right beside the Sweet Bay supermarket on US27. (This isn't at all a "roughing it" campground). There is plenty to do at the resort: There is a huge heated pool, horse shoes, exercise room, tennis courts, mini golf, shuffleboard, billiards, basketball court, boat ramp/dockage for your boat or PWCs, a nice area to ride bikes and more.
(From a community site): The resort is directly on Lake Grassy, a good sized and beautiful, sandy bottomed swimming, boating and fishing lake that is one of the clearest lakes in Florida. The fishing is pretty good and there are several islands which are night time nesting areas for a variety of shore and wading birds. Grassy is also connected to Little Lake Grassy, which can be found by going through the "tunnel" under US27.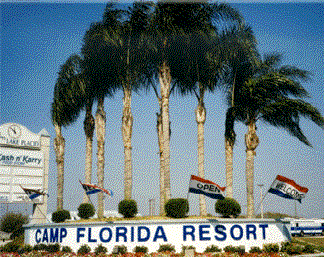 Enter Right At The Winn Dixie Supermarket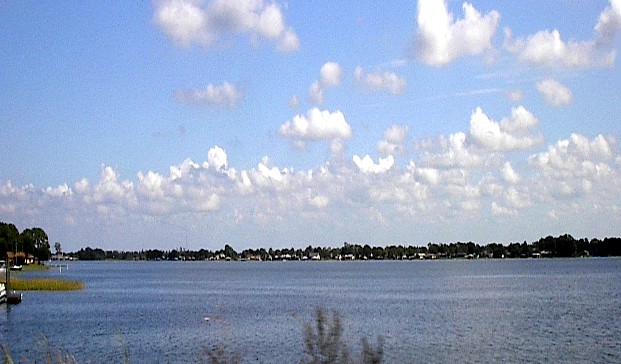 The Camp Is On Beautiful, Clear Lake Grassy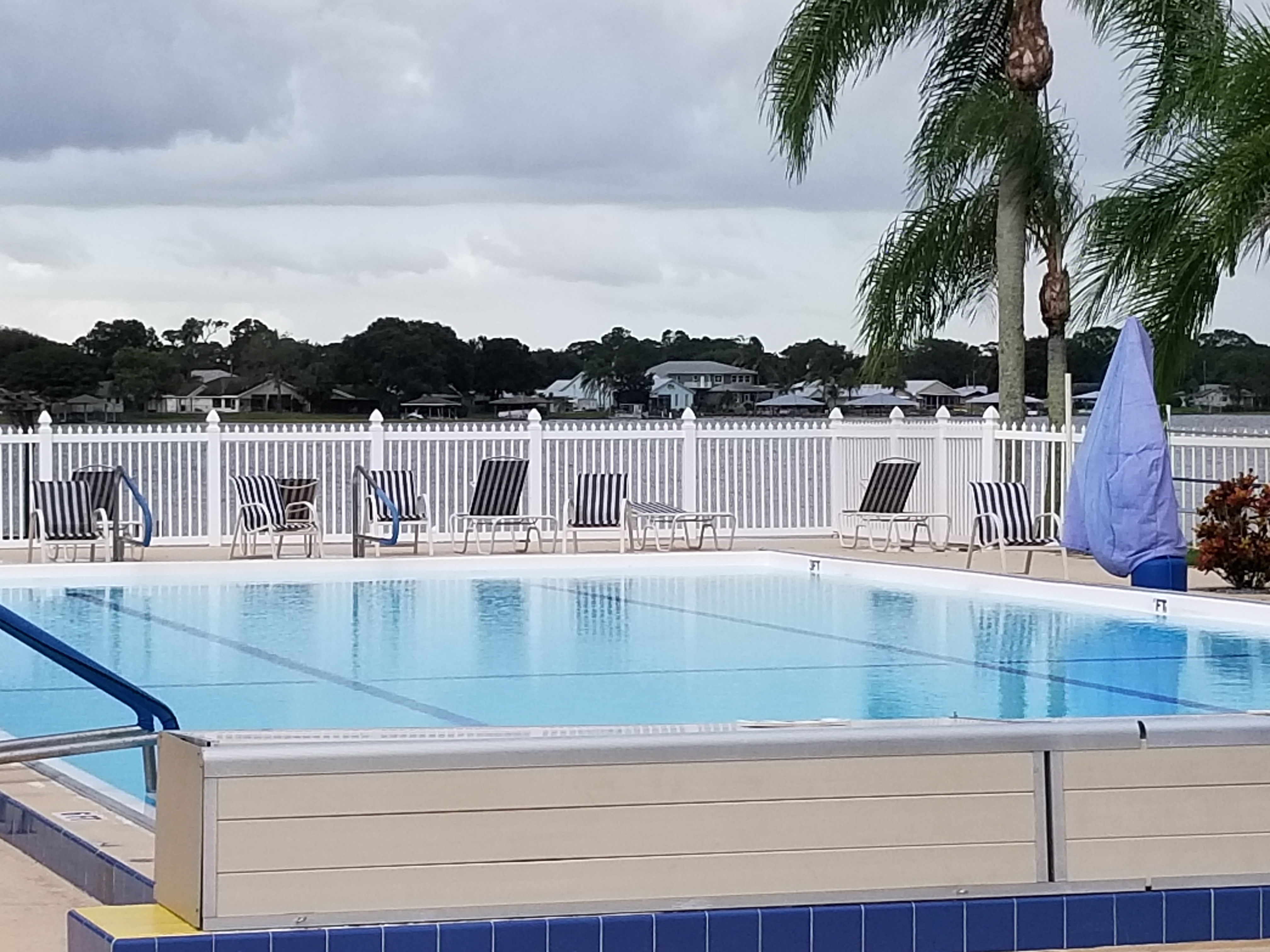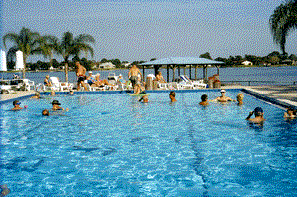 The Pool Is Right On The Lake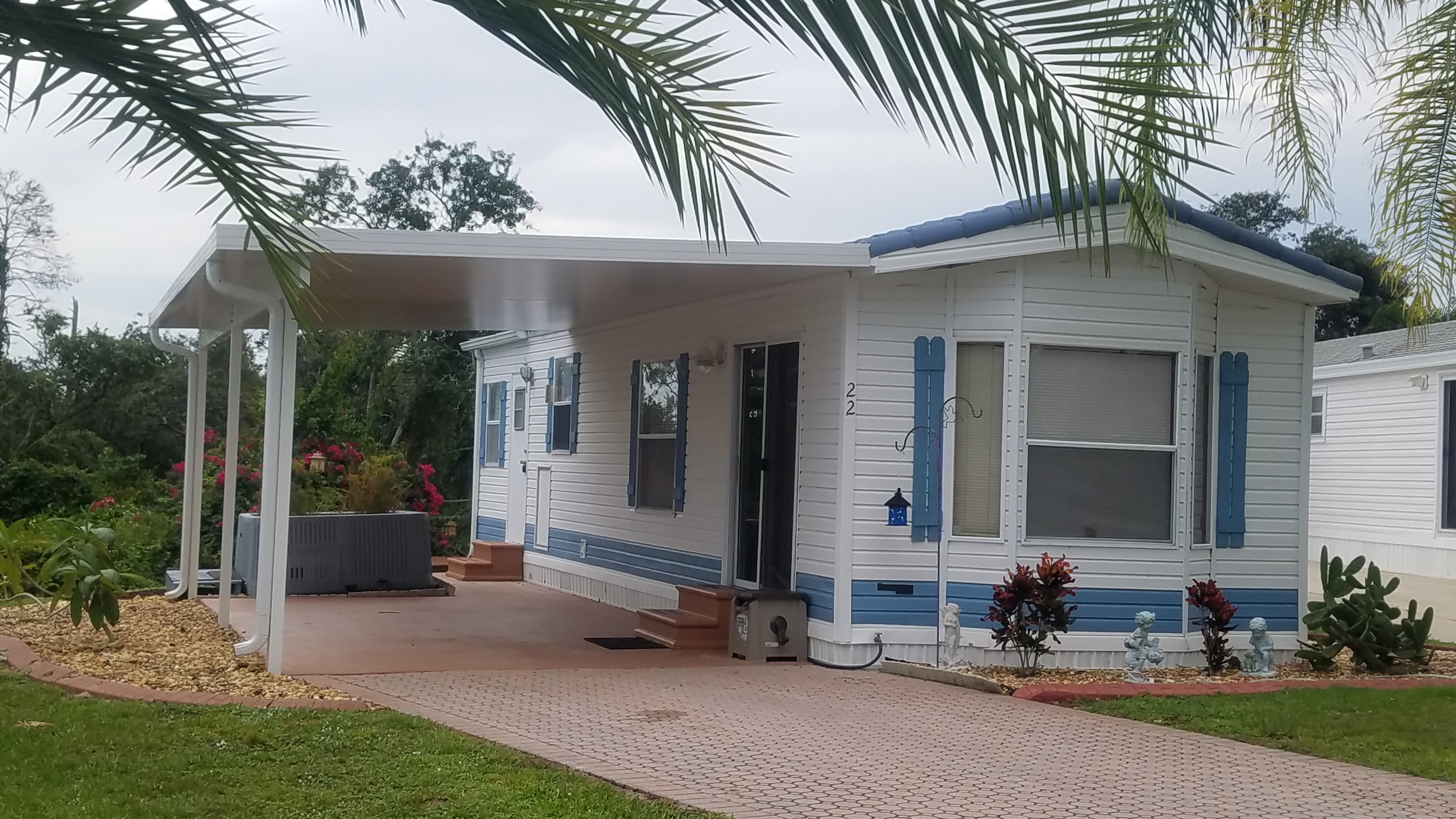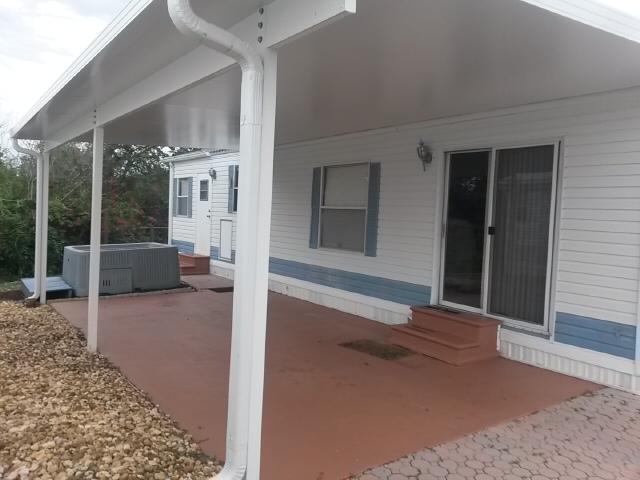 GREAT Little Home!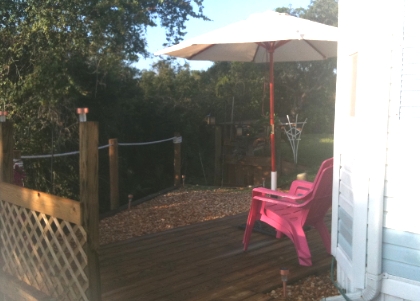 Private Deck Overlooking Meadow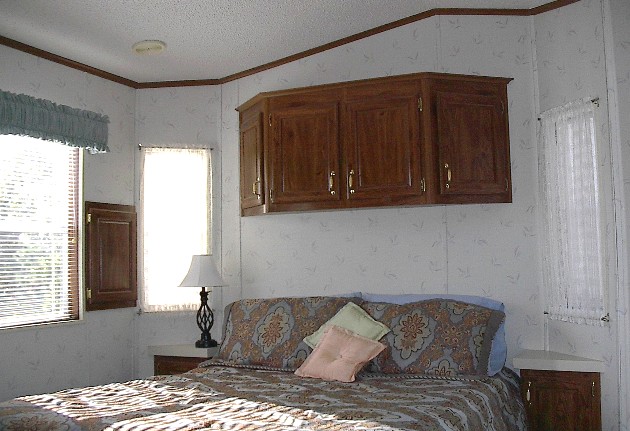 Comfortable Bed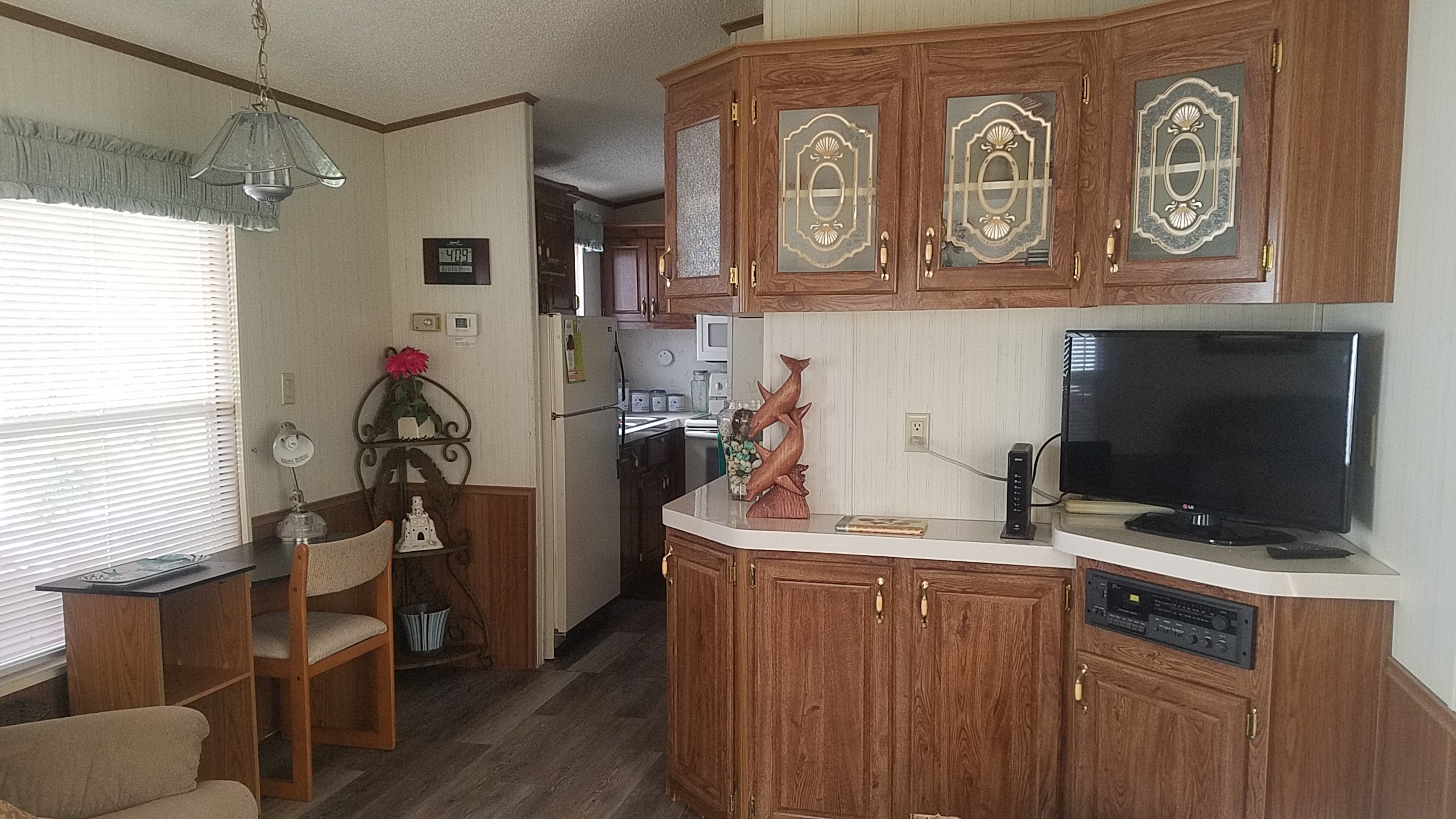 Living Room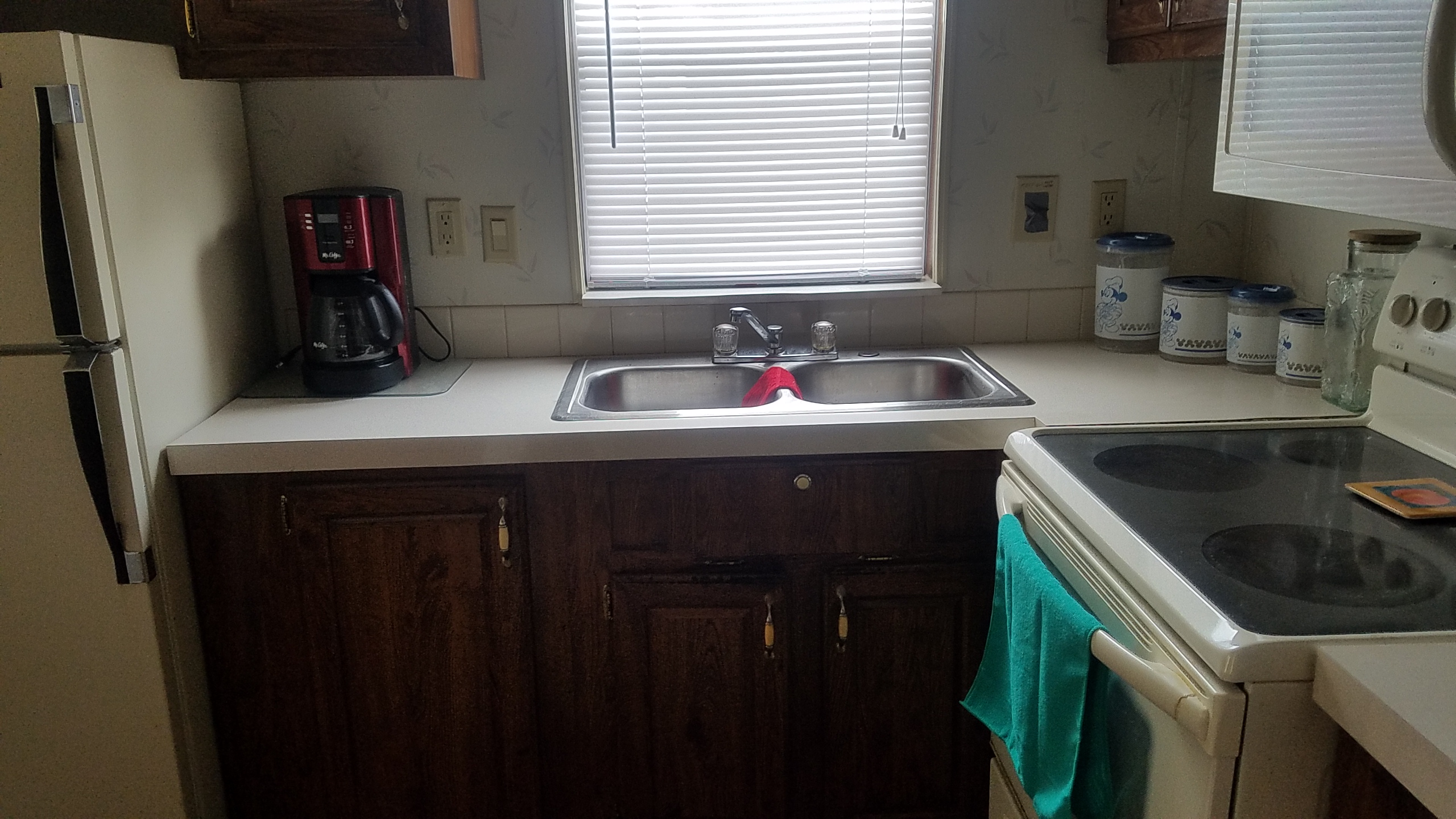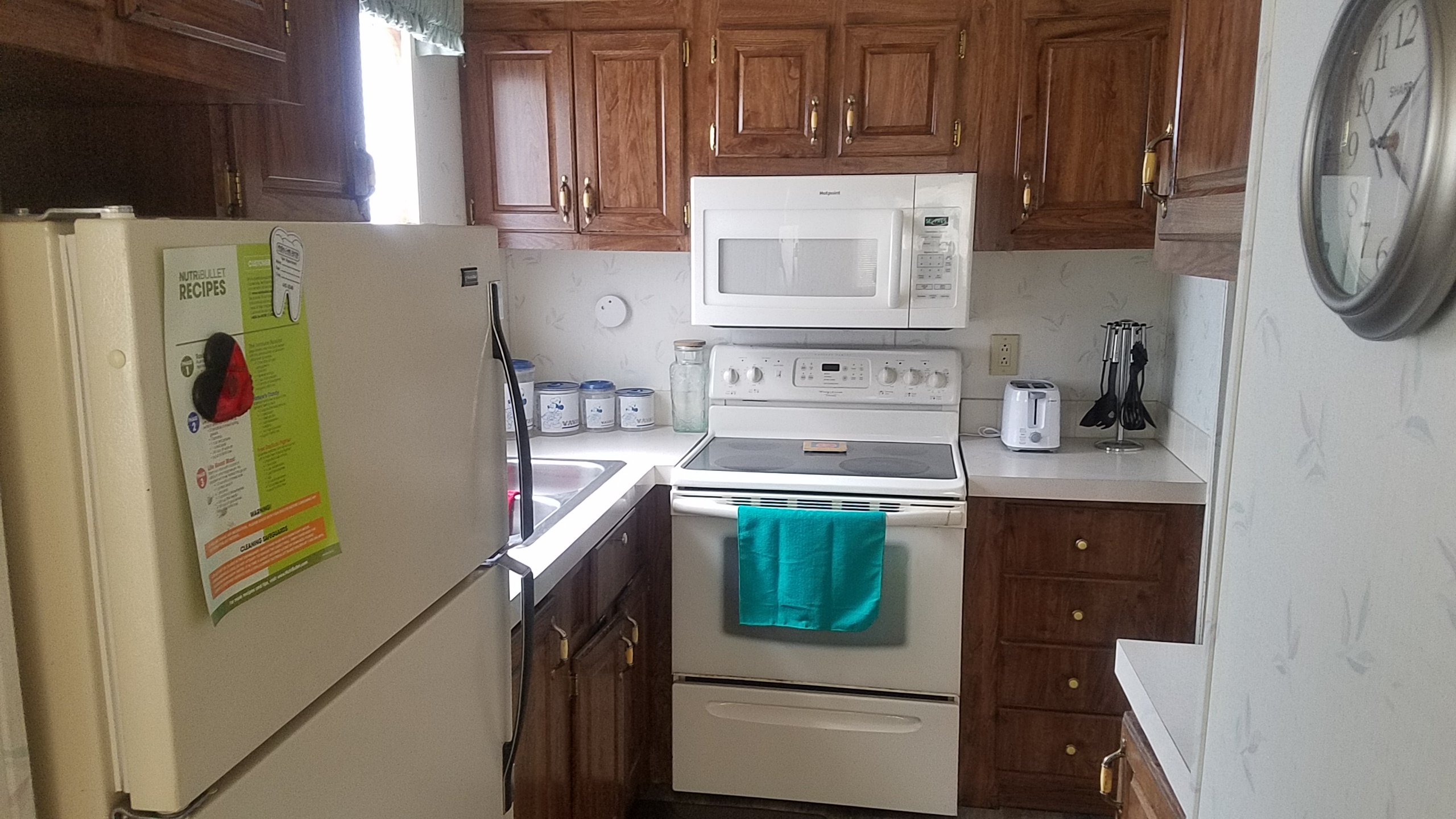 Kitchen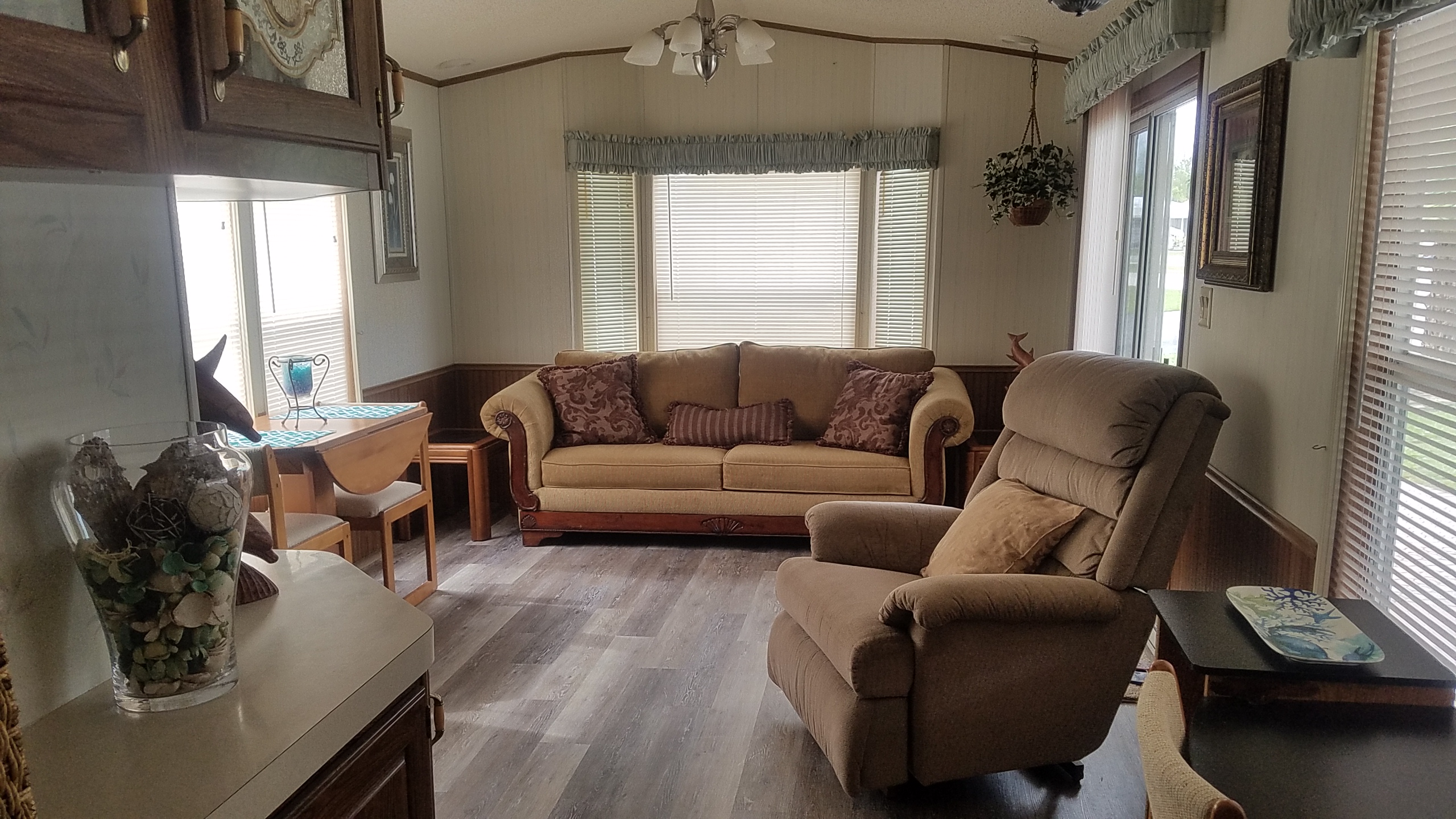 Living Room View 2
---
Email here for more information or call 863-441-2986.
---
YOU CAN SEARCH PROPERTIES FROM ALL BROKERS/REALTORS IN HIGHLANDS COUNTY (LAKE PLACID, SEBRING, ETC.).