Win A Stay At Camp Florida Resort For the Christmas Parade!
We have a cute little 1-br/1-bath home in a nice, gated resident-owned resort that we keep for family & friends. It's located in Camp Florida Resort - about 4 miles south of Lake Placid. The entrance is right beside the Sweet Bay supermarket on US27.
This isn't at all a "roughing it" campground, but a nice gated resort community with lots of amenities, including: Huge, heated lakefront pool, exercise room, billiards, boat ramps/dock/beach area, clubhouse and more.
This contest is for a free stay during one of our area's biggest events: The 2011 Lake Placid Christmas & Holiday Parade on Saturday, December 10.
We're raffling 2-free nights for the Caladium Festival weekend. There is no catch: No cost, obligation (and we're not some timeshare outfit that you will have to meet with, this is simply Dan & Melissa's little guest home). It is cute, clean and comfortable and located Lake Grassy (lakeside pool/boat ramps/docks/tennis/weight room/etc.). We'll take the names of everyone who EMAILS US and put them in a bowl and pick one winner (just put "contest" or something like that so we know why you emailed). We realize many of you are well out of town, but it you can get over here, give it a try. We will announce the winner in another email during the week before the parade. If you don't win and still want to come to town, there are plenty of hotels see the "Area Businesses" link to the left.
---
Bring whatever you want (including a boat!), but we have all the things - and more - that you'll find at a hotel. There is nice, new, clean bedding, pillows, dishes, soap, shampoo, etc. There is a DVD player and cable TV.
There is plenty to do at the resort: We have a huge heated pool, horse shoes, exercise room, tennis courts, shuffleboard, billiards, basketball court, boat ramp/docks, nice areas to walk & ride bikes and more.
The home is located at 22 Hidden Harbor, within the camp, but we'll have to meet you outside the gate at the Sweet Bay supermarket to get you the gate card and key and then you can relax and have fun! Remember to keep the gate card with you if you leave the camp - you'll need it to get back in.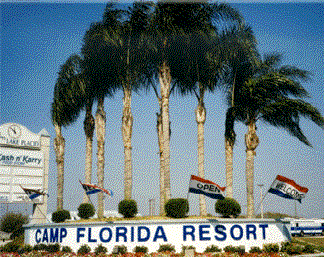 Enter Right At The Sweet Bay Supermarket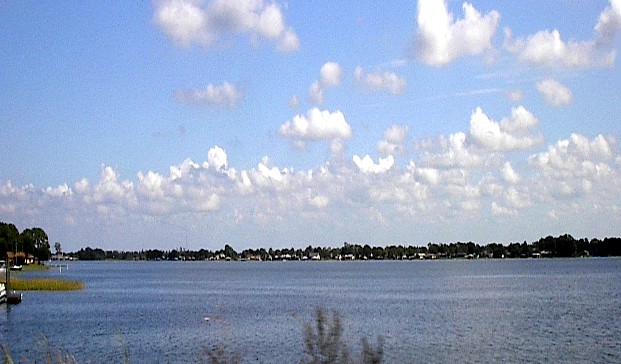 The Camp Is On Beautiful, Clear Lake Grassy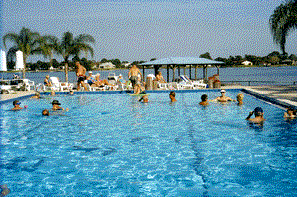 The Pool Is Right On The Lake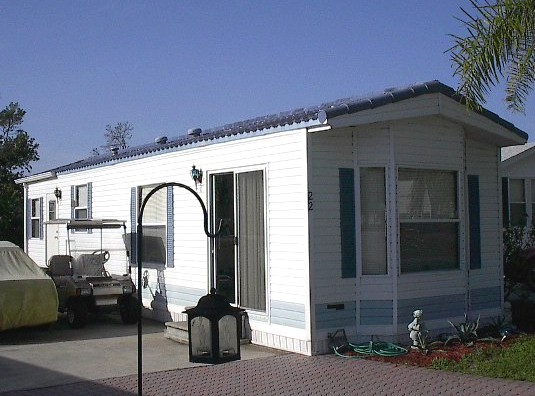 The Little Home!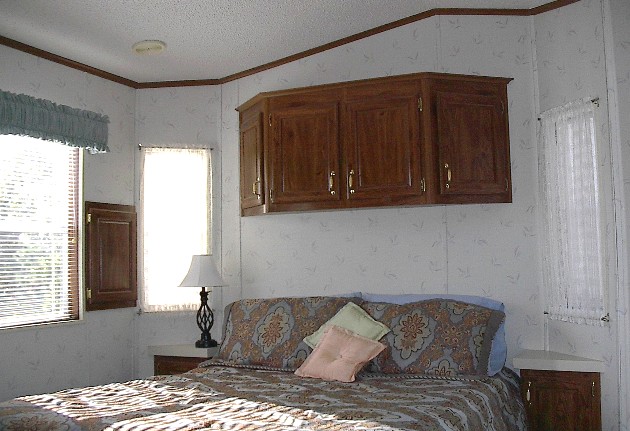 Comfortable Bed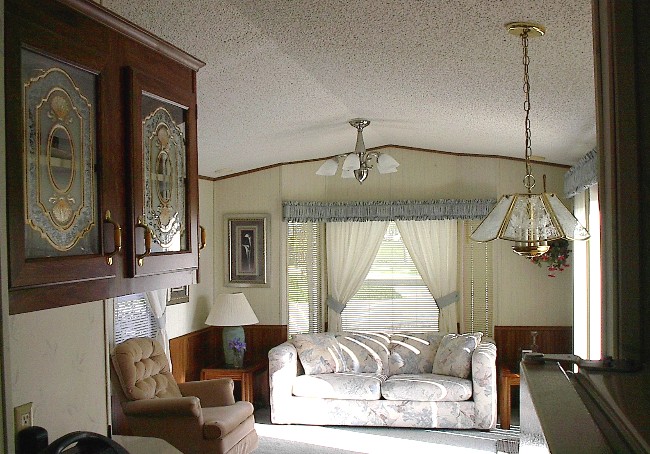 Living Room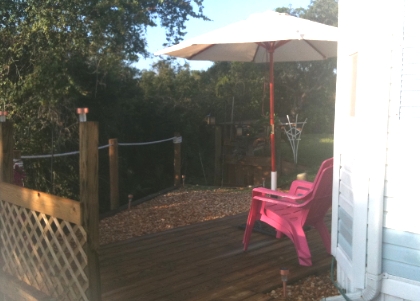 Private Deck Overlooking Meadow
---
Email here for more information or call TOLL FREE: 1-877-465-9455 or 863-441-2986.

Older Contests & Information:
---
NOTE: The 2011 Caladium Festival Contest is closed - we picked a winner on August 19th, but we'll be sponsoring another contest for the Holiday & Christmas Parade weekend (should be the weekend of December 10th or 17th - we'll announce more soon).
---
YOU CAN SEARCH PROPERTIES FROM ALL BROKERS/REALTORS IN HIGHLANDS COUNTY (LAKE PLACID, SEBRING, ETC.).