Lake Placid, FL Caladium Festival
Come join the fun at this year's Calidium Festival August 26-27th (NOTE: shortened this year by one day). There will be tours of the caladium fields, arts and crafts (in and around Stuart Park) and a spectacular car & bike show on "the circle" (in DeVane Park). We'll be riding around and parking our bike at the show (it's a beauty).
Many artists and craftspeople from across Florida and beyond will be showing and selling their goods.
Grab a complimentary bottled water in front of our office whenever we're open (right near the heart of the festival at 207-2 N Main Ave (see map below) - it will be HOT!
CLICK HERE to enter a contest to win two free night's stay the weekend of the festival.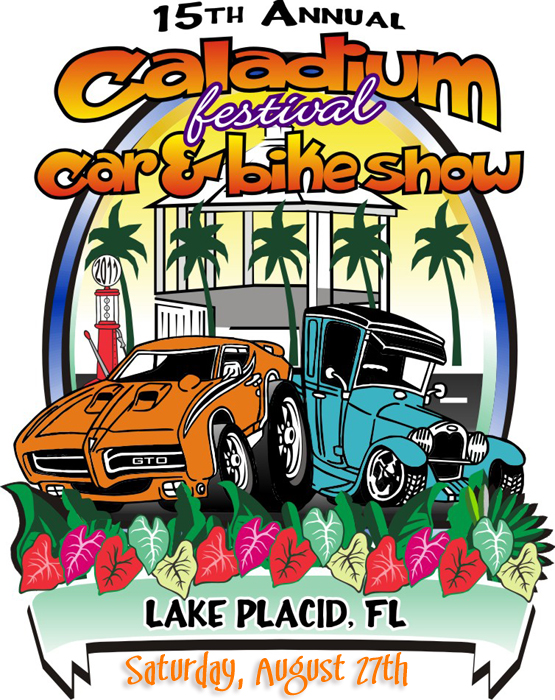 Check the map below - the 2012 festival will be in and around the downtown area (parking is easy, simply look for signs, etc.). There will be art contests, Toby's Clowns and lots of free, live entertainment.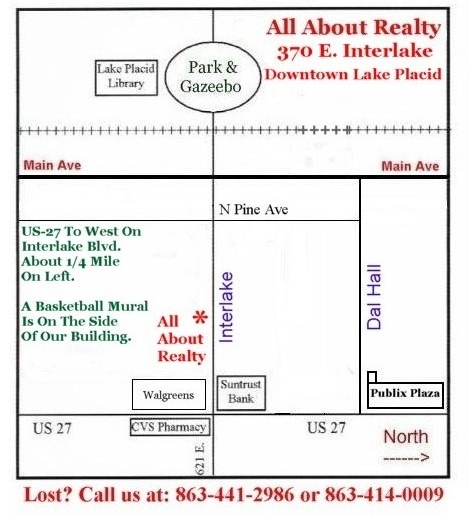 ---
2012 Caladium Festival Highlights
Air-conditioned Bus Tours of the Caladium Fields
Caladium Bulbs and Plants for Sale
Arts and Crafts Booths
Food
FREE Entertainment
Area Wine Display
Area Wildlife Displays
Alligator Products
Florida Friendly Landscaping Information
Antique and Classic Car & Bike Show
Festival Art Competition



---

Click Here for more information about this years' festival from our Chamber Of Commerce (Exhibitor forms, bus tour reservations, entry forms for the car show, past festival videos, etc.). Click Here for the art contest to design next year's festival poster. Click Here for exhibitor forms.

Lake Placid, FL Car Show & Caladium Festival Graphics & Posters: